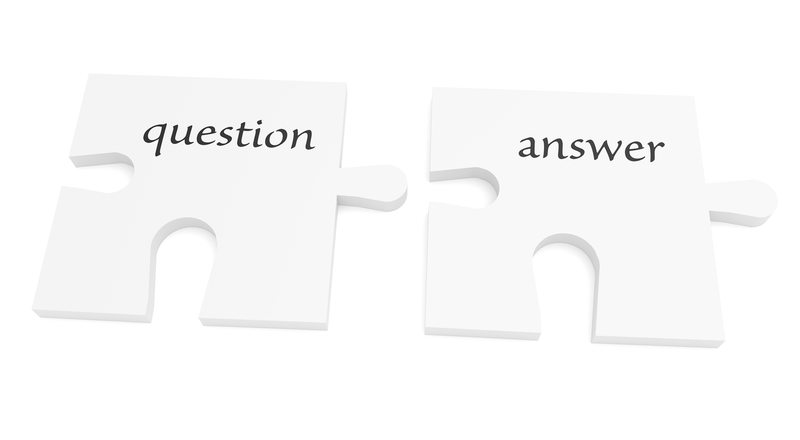 Frequently Asked Questions
I want to help you feel at ease, assuring you made the right decision booking me as your photographer. But if you are still on the fence that's ok too. Hopefully, I have answered some common questions you should be asking any photographer you book. Below is a list of Frequently Asked Questions I have put together about my photography service, it covers most of the common questions and concerns, possibly more. If you do not see your question, and you'd like an answer, please contact me, and I will get back to you with a reply.
Are you available to photograph our engagement session?
Yes, an engagement session does more than providing you with priceless images together; it is also our first opportunity to work together. It is an excellent way to develop a relationship that will allow us to be entirely at ease on your big day.
What are your collection prices and rates?
My wedding packages start at $2,499 and include a principal photographer and lighting assistant. Hourly coverage is available at $550 an hour with a 4-hour minimum. Take a look at the pricing page for a detailed description of my wedding and portrait collections.
How do we book you or get started with the booking process?
The booking process is handled online, from viewing your proposal, selecting a collection, signing the contract, and submitting the retainer fee, all quickly done online. If you feel like I am a good fit for your wedding, let me see if I am available for your date. I require a $1000 deposit at the time of booking to hold your wedding date. The balance is not due until 60 days before your wedding/event.
Do you offer payment plans?
Yes, if it's convenient for you, I can work out a payment schedule that meets your needs.
Which forms of payment do you accept?
I accept cash, check, or credit card. Through my booking system, you can pay and sign your contract all online securely. After booking, you can view your agreement, print your invoices, and make any payments owed on your remaining balance via your online client portal.
What's your photography style?
I use a mix of off-camera flash and natural light to create my images. If I see a big, soft, beautiful source of light like a window, I am going to use it. Otherwise, I make a big elegant source of light using professional, state of the art lighting equipment. During a wedding or event, I like to have a lighting assistant help me. The lighting assistant can quickly place the light where I need it so we can get the shot and move onto the next photo or location.
What is the work style?
My goal is to ensure I capture the moments you hired me to photograph without being intrusive or overbearing. I provide a tentative schedule and plan accordingly, but from experience sticking to a schedule is sometimes not possible. Adapt and overcome is how I handle these challenges. I am also elementary going. Say you want photographs in a "let the wedding unfold," journalistic or relaxed manner, I can do that as well.
How are you different from other photographers?
I am a student of photography. I have learned and continue to learn from some of the best photographers in the industry. I always stay on top of new trends and proven techniques that result in beautiful images. From all of the courses and conferences I have attended, it always comes down to having a plan for the wedding day or event, and a backup plan for when things go wrong. That leads me to photograph with an agenda. My goal is not only to take photographs of you and your family; it is also to capture the spirit and essence of your relationships. I want you to be yourself and feel comfortable; spontaneity is encouraged and freedom to be yourselves when in front of my camera. In the end, I want to capture artful reflections of my clients, authentic and fun.
Do you work with a second photographer?
I have shot most of the weddings in my career by myself and am confident that I could photograph yours to your satisfaction as well. A second photographer is available in a few of my wedding collections. A second photographer can be added any collection for $100 per hour. So you can hire the second photographer for just your ceremony or the entire day.
Is a second photographer available with your service?
Yes, if you feel your wedding is large enough to need a second photographer, one can be added to any collection if you desire. I have a list of trusted, very qualified, and highly skilled photographers who I can hire as a second photographer. All of our packages include a principal photographer as well as a lighting assistant. As a team, we use off-camera lighting throughout the entire day, so our second photographer must also be a lighting expert.
Does All Day Coverage mean you'll be with us all day?
You know it! I come as early as you'd like and stay until the party is over.
How many images will we get? 
I typically deliver 800-1,000, professionally processed images. I have found that to be a good number of photographs and more than sufficiently tell the entire story of your wedding day. But, I will not be limited to any number of images.
Will we receive high-resolution images? 
Yes, you will receive two sets of images in your collection.
One set will be high-resolution (ready for print) and archiving.
The other set will be what I call "

Images Optimized for Social Media & Sharing" – 

use for sharing and posting on social media.
How long until we get our images?
I process each of your images, adding my signature style to your collection. Typically takes 3-4 weeks for your photos to be ready for your collection's premiere.
Are all of your photos edited?
Yes, the details are crucial to me, and I want your entire photo collection to look as amazing as the images featured on my website and albums.
How are my images delivered?
We deliver your photographs via a Private Online Gallery. Within your gallery, you can select your favorites, download your photographs, share with family, or post to social media. You may also receive the images stored on a custom USB thumb drive depending on the collection you have selected. Also, we can add a custom USB thumb drive to any collection.
Can we print wherever we'd like?
Absolutely. Included in your Private Online Gallery is an integrated photograph ordering system. You can order small prints, canvas, or large framed portraits via your gallery. I use only the best professional labs. If you order prints using my lab, I can guarantee your photographs will look amazing, or I will replace it. However, I do provide print releases upon request, and you are welcome to print wherever your hearts desire.
Do you carry liability insurance?
Yes, I do, through The Hartford. Accidents happen at weddings, and if one of your guests trips over your photographer's light stand, it's good to know you both are protected. Your reception venue may require the photographer to submit a certificate of liability ahead of time. Please let us know if your venue needs our proof of insurance info; I would be glad to send them the information.
What equipment do you use?
I use Nikon cameras bodies, Profoto for our mobile studio-quality lighting and Nikon Speedlights for off-camera lighting during the reception, along with high-end professional lens on the market.
Would our wedding be a good fit for you? Describe your ideal client.
I have yet to shoot a wedding that was not a good fit. My ideal clients are the ones who are willing to have their love story, the foundation of their love and relationship documented.
Do you photograph any details from my event or wedding?
Yes, although I concentrate on the moments happening throughout the wedding day; I understand you have invested thought, energy, and money into every detail of your wedding day. These details are all part of your wedding story, and deserve proper documentation, remembered for years to come. Photographing these small details add to the story of your wedding day. During our consultation and your wedding, I will ask if you require photographs of specific details or sentimental items.
Our wedding will be quite fancy, so what will you wear?
I typically wear a black or dark gray button dress shirt with black slacks and shoes.
Do you photograph families?
Yes, I do, but instead of just photographing families, I want to document families. I want to take photographs of your family doing what they enjoy as a family. Many times, these creative sessions take place at the families home or at a place where they love to be together. I typically ask the families, "At this point, what does your family do right now that you never want to forget?" Take a look at the pricing page for a detailed description of my portrait collections.
How much wedding coverage do we need? 
Typically 8 hours is sufficient time to document a wedding. You can add more time is desired. Add more time to any collection at a reduced rate of $250 per hour.
Can we build our collections and do you offer à la carte sales?
Yes, and yes, I can customize a collection by adding to an already existing collection. I believe you find my existing collections cover a good deal of desires when it comes to products. Purchasing artwork à la carte is also available.
Will you create a detailed photography shot list?
Yes, the shot list ensures we do not miss essential photographs during the commotion and excitement of the big day. You should be able to create that list together, add to the list leading up to the day and have a copy of that list the day of the wedding. We can review and take an honest look at what images matter most. Also, fill me in on situations I need to be aware of to prevent awkward moments (divorced parents or relatives not getting along so great). Let me know about elderly, ailing or ill relatives so that accommodations can be made to quickly and comfortably get the photos that matter most. I suggest putting a trusted friend or relative in charge of this list, so I don't have to take your time with these details on your big day.
Do you have backup camera equipment?
Yes, I always have two backup cameras and plenty of backup lighting gear.
What will happen to the images after our wedding?
Your images will be backed up to a hard drive, and the cloud before processing even begins.
---